Felix Beier
Felix, born and raised in Munich, has always been interested in travelling the world and experiencing different cultures. During his time in high school, he spent among other short study trips a semester abroad in the United States, where he was able to meet people from different origins and backgrounds. This also sparked his interest in foreign countries and different political systems, which prompted him to start his study in Political Science and Economics at LMU. In his studies, his focus lies on comparative political systems and international relations. He appreciates the interdisciplinary approach and international outlook of his studies, which allows a deep understanding into the complex structure of the global system and international order. After his second semester, he joined a Non-Profit consultancy which assists non-profit and social enterprises with their aim to further one or more of the Sustainable Development Goals (SDGs) from the UN by providing high quality consultancy services. As part of the delegation project, he wants to meet like-minded students, have broad intercultural exchanges, and create dialogue about different political ideas and topics. He is looking forward to an exciting and educational year as a delegate, during which he wants to eagerly improve his rhetorical skills, learn more about diplomacy and better his understanding of global conflicts.
Arne Brunecker
Arne was born in 2003 and raised in Munich, where he discovered his interest in international politics and diplomacy by taking part in various activities dealing with said topics during his time in school. Accordingly, he started studying political and communication science at Ludwig-Maximilians-University in 2021, the same year he graduated from school. Ever since, he has deepened his interest in the mentioned areas and further developed special interests. In 2022, he started working as a student assistant at the Department of the History of Eastern and Southeastern Europe and later completed an internship at the North Macedonian thinktank Institute for Democracy particularly focussing on the European integration of the countries of the Western Balkans. Apart from that, he is a member of youmocracy, a student association aiming at bringing young people together in order to discuss pressing political and societal issues. Being a member of MUNAM's 2023/24 delegation, Arne tries to further deepen his knowledge of international relations and organizations, improve his debating skills, and, most importantly, have fun.
Ben Campbell-James
Raised and educated in six countries and five languages across Europe and the Middle East, Ben graduated from Loughborough University in December 2021 with a degree in Politics, History and International Relations. During his studies, he was particularly interested in politics of the Middle East and Foreign Policy Analysis (FPA) on a global and regional scale. He wrote his thesis on the effect of Iranian presidential elections on the formulation of Iranian foreign policy. Ben is currently in a gap year between degrees, during which he is doing internships in government affairs at BMW Group and strategic communications at Brunswick Group. Alongside his work, he looks forward to meeting like-minded students and discussing issues in global affairs with his peers at MUNAM.
Angelina Greiner
Angelina was born in Munich and grew up in a small town in the north of the city. As knowledge of foreign languages is central to cultural understanding, she started learning English already at a young age. This was very beneficial as she has travelled to various countries since her childhood. Getting to know so many mentalities and lifestyles had a great impact on her and sparked her interest in languages and international exchange. During her time at school, Angelina developed a passion for international politics. Her enthusiasm for the United Nations was awakened in geography classes, and she was particularly inspired by the 17 Sustainable Development Goals. Parallel to the eleventh grade, Angelina studied philosophy for one semester at the Munich University of Philosophy focusing on the topic of "Power and Politics". In addition, her seminar paper titled "China's Influence on Angola's Economy – Blessing or Curse?" was awarded a prize at the LMU. In her free time, Angelina also pursued her musical interests, playing the piano, singing as a soprano in the school choir and being a member of her school's dance competition team for Youth trains for Olympia. After graduating from high school, she immediately enrolled to study law because of her keen interest in public international law and her desire to work in this field later. Currently, she is working as a student assistant at the LMU. Human rights are a matter close to Angelina's heart, which is why she is involved with Lawyers without Borders. Angelina is excited to be part of this year's delegation and to expand her knowledge of diplomacy and the United Nations. She is especially looking forward to getting to know engaged young people, as well as debating current global issues.
Nikitha Guru Prasanna
Raised in four countries and five different educational systems, Nikitha is currently pursuing her bachelor in Management and Technology at the Technical University of Munich. Having studied Global Politics during her International Baccalaureate Diploma Program, she developed an interest towards International politics and, ever since, has engaged in political demonstrations and volunteered at refugee camps. With her growing interest in the field of politics and social engagement, her choice of joining the MUNAM delegation was a win, as she has and shall continue to expand her knowledge and meet like minded people. In her free time, she enjoys travelling, dancing and playing chess.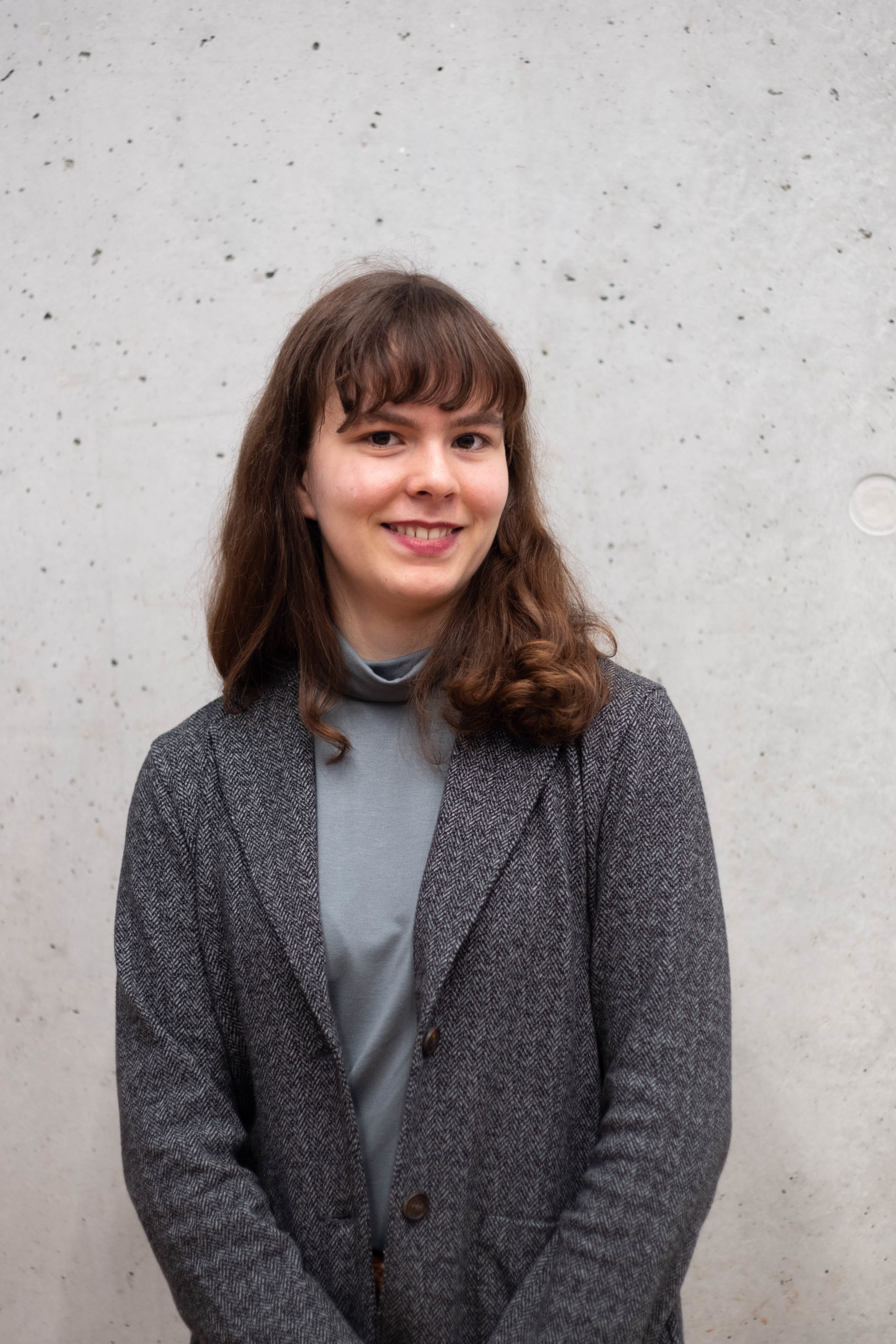 Katharina Hattler
Born in Baden Württemberg, Katharina went to a boarding school in the black forest where she finished her A-levels in 2022. Currently she is studying law at the LMU Munich. She likes to spend her leisure time with reading, playing the flute, fine arts and hiking. Katharina speaks German, English, French and is very interested in cultural exchange in general. She is looking forward to the conferences and hoping to get a deeper insight in the world of diplomacy and the functioning of the United Nations.
Nefeli Kiourtsoglou
Born in Düsseldorf to greek parents, Nefeli grew up in a bilingual household. From the age of 6 onwards she visited the international school in her hometown. In May of 2022 Nefeli finished her International Baccalaureate and decided to pursue Law. Her international upbringing, speaking four languages and travelling the world at a very young age shape her as a person. She has always been fascinated by global politics and diplomacy, which led to an interest in MUN in high school. Due to the pandemic however, that interest was difficult to pursue, which is why she decided to join MUNAM. In October of 2022 Nefeli began her law degree at LMU München with the goal of eventually practicing law or moving into politics. In her free time, she enjoys learning french, travelling, reading, podcasts, and going for walks. She wishes to broaden her knowledge on international relations by welcoming open dialogue. Also she hopes to improve her rhetorical skills and make new acquaintances!
Sofija Nikolic
Being born in Germany, but stemming from an international background, Sofija has always had quite an intuitive approach to different cultures and the intersections of those. Having family in Serbia and Montenegro, while simultaneously growing up first in Nuremberg and later in Munich made her recognize her curiosity for people of different nationalities, their countries and the relations between those countries. Throughout her school years this interest naturally evolved into an appreciation for languages and travelling, which fortunately helped her acquire profound knowledge of English and French, in addition to her mother tongues German and Serbo-Croatian. After studying psychology at LMU for a year, Sofija discovered her interest in law and switched to law. It was then that she learned about MUNAM and applied in hopes of getting the MUN experience first-hand. As part of this year's delegation project, Sofija looks forward to learning about current political topics and issues and improving her debating skills, all while getting to know people with similar interests and various backgrounds from all over the world. In her free time Sofija enjoys doing ballet and swimming and likes to play the piano, as well as go skiing in the winter.
Marius Oberberger
Marius grew up in Munich and did a year of voluntary service at the concentration camp memorial site Dachau after finishing school. This led him to study history and political science at LMU where he will write his bachelor thesis in summer 2023 on non-Germans in the Weapon-SS. His main interests include history of national socialism, remembrance culture, history of the European integration and interstate relations. He also enjoys learning about different topics as the climate crisis, political economy, and political philosophy. He works in the sector of historical-political education, teaming guided tours and seminars on the history of national socialism as well as instructing simulation games about the Bavarian parliament in schools. Marius spent two exchange semesters in 2021/22 at Tel Aviv University. He used this opportunity to travel a lot through Israel and the Palestinian regions, enjoy the beautiful nature and exciting historical sites, and to get to know very different ways to view the region and its conflicts, but also the world and life itself. He is fascinated by the historical, cultural, religious, and political connectivity in the region. During his exchange year in Tel Aviv, he got in touch with the MUN world and participated at EuroMUN 2022 in Maastricht as part of Tel Aviv's MUN society TAUMUN. After returning to Munich, he joined MUNAM's delegation project to continue his MUN experience, for example at IsarMUN 2022 in Munich. He is passionate about MUN as he enjoys the social dynamics in a committee, contributing to MUN debates through a historical perspective and the various roles and perspectives to adopt in MUN. Besides studying, working, and doing MUN, Marius is committed in the students' representation at LMU, is part of the education commission of his scholarship program Cusanuswerk and writes for the student journal NomenNominandum. During his spare time, he enjoys hiking, reading, theater, playing chess, game nights and long discussions with friends. He can recommend MUN to every open-minded person interested in debating and interstate relations – for him, MUN turned out to be a very enriching and fun experience
Lea Riesel
Lea was born and raised in Munich. Through her education at the European School Munich, she developed a passion for the French and Spanish languages. An admiration that she got to deepen through several travels as well as exchange programs to France and Spain. Midst the Covid-19 pandemic she discovered her interest in politics as well as her urge to have a positive influence on our world. Her newfound interest led her to take part in her first MUN conference (MunoM) in 2022. The participation in the conference made her understand what she wanted to do after graduating. Therefore, right after having graduated from secondary school, she decided to continue pursuing her education and study political sciences and History (as a minor) at the Ludwig-Maximilians-University of Munich. As one of Lea ́s goals is to pursue a political career it was clear to her that she had to apply to the delegation project. In her free time, Lea is most likely to be found reading a book, baking/cooking complicated things that leave the kitchen in a huge mess, or hanging out with her friends and family. She also enjoys playing field hockey or trying out new things.
Maria Lucia Steinvorth
Maria Lucia Steinvorth was born in Ohio, in the United States, to a Costa Rican father and an Italian mother. At three months old, her family moved to Suzhou, in China, where she spent the first ten years of her life. In 2014 she moved to Düsseldorf, in Germany, where she attended an international school and completed the International Baccalaureate. Due to her international background she developed a passion for languages, being able to fluently speak English, Spanish, German, French and Italian. She is currently trying to learn Mandarin and American Sign Language. Maria Lucia started participating in MUN as an 8th grader and has since participated in ten conferences as delegate and four as Head Chair, with committees ranging from online (due to Covid) to in-person, from your basic GA to a historical committee recreating the Berlin Conference of 1884-85. As delegate, she has won recognition as Best Delegate as the Delegate of Kurdistan in the Security Council on the topic of peace in the Middle East (MUNotR), and Outstanding Delegate as Agent of the Philippines in ITLOS on the dispute over the Spratly Islands (ISARMUN). At her high school, she was Head of Junior MUN. Her tasks entailed leading a weekly extracurricular to train younger/new delegates, holding crash course presentations to make sure delegates were well-rounded in MUN procedure before conferences, and organizing beginner committees at her high school's conferences. A few other of her high school extracurriculars included being Student Body President and Head of Mock Trials. Currently, Maria Lucia is a 1st year student of German Law at the LMU. She is Director of Human Resources in the European Law Students Association of Munich and a volunteer for Malteser. In her free time she enjoys fencing and writing poetry. Her goals for the future are to obtain the License en Droit through LMU's Parisprogramm, successfully write her Staatsexamen, complete an LLM in the US and eventually pursue diplomacy.
Leo Thießen
Leo, born 2004 in Berlin, is currently a Law student at LMU. Having spent most of his adolescent years since second grade living abroad as a result of his fathers' job, Leo has lived in Tajikistan, Trinidad & Tobago, and Pakistan. His experiences with learning new cultures and new ways of life every few years have greatly shaped his identity as an international and world-open citizen and have sparked in him a great interest in issues of international relevance, such as politics, international relations and international law. Leo attended his first MUN in Doha, Qatar, which he deeply enjoyed and which has motivated him to become a part of the MUNAM society, in order to be able to participate in many more of such enriching and thrilling conferences. Leo is looking forward and very excited to participate in many more conferences with the other Delegates from MUNAM.
Hannah Julia Trapp
Hannah was born in Halle and raised in Nuremberg. Growing up in a bilingual household with Chinese as her second language, she learned to embrace her mixed cultural heritage as an integral part of her identity from early on. Through several school exchanges to France, Turkey and China, Hannah was given the chance to appreciate various cultures, enabling her to observe how politics had an important role in shaping international relations. Voted as head student for her year at school, she gained experience on how to take responsibility for others, as well a as speak in front of an audience. All of these intercultural encounters inspired Hannah to become even more acquainted with diplomacy and international issues, and to enhance her rhetoric skills in writing and debating. After graduating top of her year in 2022, she is highly motivated to embark on her law studies at Ludwig-Maximilian-University and to partake in this year's MUNAM Delegation. Apart from academic ventures, Hannah loves to explore her passion for music. Besides playing the piano, the flute and the violin and participating in musical competitions, she is also an enthusiastic concertgoer and enjoys listening to operas and musicals. Apart from music, Hannah is interested in deepening her language skills, enjoys playing board and card games with her friends and finds her occasional escape from reality in English literature.
Ana Trefftz
Born in Havana, Cuba in a bicultural home, and raised in an international community, Ana was exposed from early on to a multicultural mindset. Due to her fathers career, she had the privilege of travelling the world from a very young age, jumpstarting her love for traveling, exploring and learning about new cultures and people. She attended the International School in Havana, where she was first introduced to MUN. In her Highschool career she attended several MUN conferences all around the world, where she developed her interest for politics, international diplomacy and cultural exchange. After Highschool she decided to move to her family home in Munich to pursue a career in Law, and afterwards enrolled in a bachelors in North American Studies. While at LMU she discovered MUNAM and rekindled her love for MUN. In her free time, you can find Ana painting, reading, or in a different country on a spontaneous trip. She is excited to be part of the 2023 MUNAM Delegation, and learn and grow as a person from the experience.
Philipp Walckhoff
Philipp grew up in the Harz region and moved close to Munich in his late teens. During his school years, he was interested in playing different instruments, football as well as acting. After his A-levels, he had the opportunity to move to London where he worked at a football club for several years before returning to Munich to study business administration at LMU. While in England, he became interested in politics, which started when he picked up a copy of The Last Empire which dealt with the final days of the Soviet Union. This interest was further developed through the political landscape at the time, in particular, the fallout from the Brexit referendum. As well as being a delegate of Munam, he is also a member of the BSH (Bundesverband Sicherheitspolitik an Hochschulen München) where he participates in debates concerning security policies. Besides his studies and work, you will find him playing different sports like tennis and badminton, in a football stadium and from time to time at church. In the future, he will pursue his Master's degree at LMU and looks forward to taking part in more MUN conferences.
Karl Zachary Corro (FA)
Karl Zachary was born in Manila to Filipino and Chinese parents, found in the middle of two vastly different cultures. Due to the nature of his family's work, he also grew up in Hong Kong as a toddler, and Los Angeles as a teenager. This ranged cultural upbringing exposed him from an early age to the similarities and differences of Asian and Western culture, and resulted in him speaking three languages simultaneously. He completed his primary and secondary education in the Philippines while cultivating interests in international politics, literature, psychology, and sports such as kung fu, boxing, baseball, and Chinese Dragon Dance. After finishing high school, he was accepted to study Psychology in universities in Vancouver and New York, but could not afford the tuition fees. He was then forced to study Psychology in a university in his hometown. However, after the political and economic situation in the Philippines deteriorated with the election of dictator Rodrigo Duterte, he dropped out and moved to Germany to study Political Science, despite not speaking any German. He learned German in Berlin and Heidelberg, and took Studienkolleg in Frankfurt in the beginning of the pandemic. He then studied for one semester in the Goethe University of Frankfurt, before transferring to the Ludwig Maximilian University of Munich, where he studies Political Science and Communication. He focuses his studies on international relations, specifically the role of western discourse in international relations and how this affects the affairs of states in the global south. In addition, he has received the BESUD Scholarship funded by the German Foreign Ministry in 2022. Karl enjoys analogue and digital photography, cooking, boxing, and baseball. His favourite author is Ernest Hemingway, and he likes to read the New Yorker. He is fluent in English, Tagalog, German, and a little Mandarin Chinese. He is also currently taking Spanish alongside his studies.
Justin Pohl (FA)
Justin was born in a suburb of Munich and spent his entire primary and secondary education there. Nevertheless, having both a family spread across the globe and being born to a pilot on his mother ́s side enabled him to travel to various regions of the world and thus experience different cultures. This is where MUNAM came into play. Offering both the opportunity to deepen his understanding of international politics and to meet new and interesting people, it did not take him long to sign up. After having an amazing experience during the 2020/21 Delegation and joining the Board of 2021/22 as Vice President for Financial Affairs, he has now become Faculty Advisor for the Delegation of 22/23. His main motivation is the prospect of returning to the core area of MUNAM: learning about the UN in weekly sessions and participating in MUN conferences. In his free time, he likes to play tennis and read books of different subjects, where he is particularly interested in history. He also likes music, where he is a passionate concertgoer. The occasional TV show and video game is also part of his weekly routine.
Nadia el Ghali (FA)
Nadia grew up in Munich and a small town in east Germany and was raised between two different cultures due to her German mother and Moroccan father. Thus, she experienced international and intercultural exchange from an early age, which made her develop a strong interest in international relations. This led her to study political science and law in her bachelor's degree at LMU Munich, where she graduated in 2022. Currently she is continuing her studies in a master's degree in political science, where she focuses on international relations, European politics, and democracy. As the Executive Officer for Logistics at IsarMUN 2022 she dove deeper into the world of MUN conferences, after having an amazing year in the delegation project 2021/2022. Now she hopes to give her knowledge to the current delegation and wants to make sure they have an equally amazing experience. Additionally, she co-organized and co-chairs the Munich Diplomacy Summit 2023 together with the MUNTUM Board and is active in the Refugee-Law-Clinic Munich. In her free time Nadia enjoys reading, learning new languages and spending time in nature.