Manuela Castellanos
Manuela was born and raised in Bogota, the capital of Colombia. She went to a German School, where she learned to speak German, English and French. When she was eight, she lived in Aachen for a year and attended school there in order to improve her German. She also participated in a student exchange in Hannover, which paved the way for her decision to study in Germany. She also loves to travel and enjoys learning more about other cultures. She's interested in political and social issues since she was a child and is socially engaged. Her goal is to work as a politician in order to help improve the situation in Colombia. To learn more about the work of a politician, she absolved an internship in the office of a member of the German parliament. She also participated at two MUNs organised by her school and another that was organised by the French school in Colombia. It was then that she committed to the idea of studying politics at the LMU. Furthermore, her experience as a receptionist at a law firm awoke her interest in the subject, which is why Manuela is now also pursuing law as a second degree. She's looking forward to learning more about diplomacy and international affairs and knows that being part of the Model United Nations Association Munich e.V. will be an enriching experience. She's very exited to be a part of this year's Delegation Project.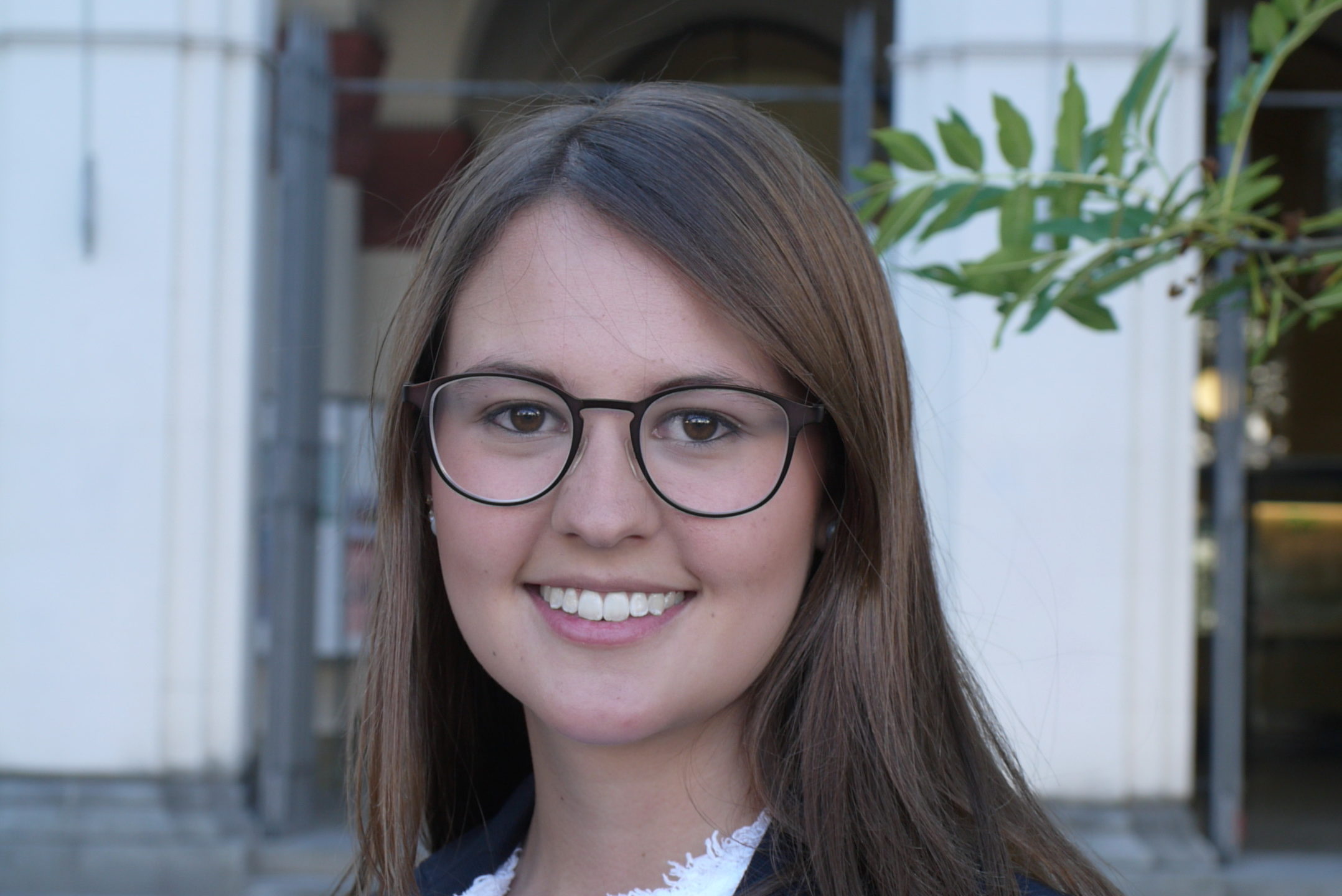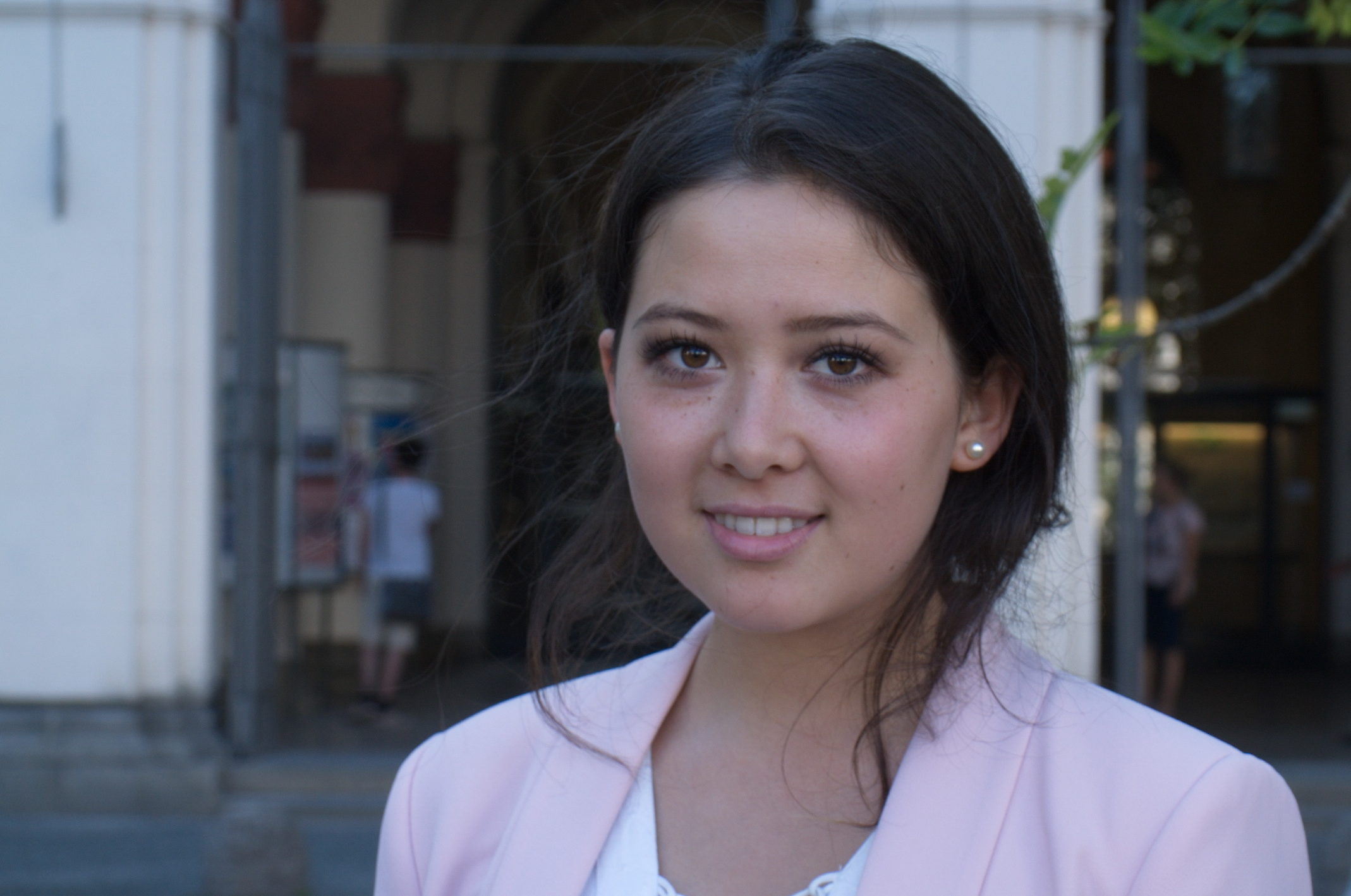 Svenja Chen
Svenja was born in Munich in 1996 and also grew up in Shanghai and Beijing. She attended a German School abroad, as well as a British boarding school and graduated at the Gymnasium Fürstenried in Munich. Due to her German-Chinese background, Svenja learned to interact with different cultures from an early age. She experienced people with various mentalities and cultural backgrounds and naturally became curious about the differences and similarities between their views and opinions. In high school, Svenja participated at international MUN conferences, which lead to her developing a passion for international politics and diplomacy. Her general interest in other cultures and people lead her to go on a year abroad to Beijing Language and Culture University, where she met students from all over the world. The experiences she made during this year were a confirmation that Svenja wanted to live and work in an international environment. She is now studying law at LMU, which teaches her the German and international ground rules, upon which policies can be developed. MUN is a perfect opportunity to combine her passion for politics and her interest in other cultures. She looks forward to an enriching and fun year with the Model United Nations Association Munich e.V.'s Delegation Project 2017/18.
Clemens Ganzert
Born in Munich, Clemens partially spent his childhood in Oregon, USA. The cultural differences between the two countries established his interest in similar issues on the global scale. From 6th grade on, he was part of a class for gifted and particularly engaged students at Munich's Maria-Theresia-Gymnasium. In 11th grade, he first took part in an MUN conference and ever since shares the passion of all MUNers for debates, speeches and geopolitics. To cool down from the heat of an intense debate, he enjoys running and handball. Throughout his participation at the "International Moot Court" at high school-level, he enjoyed his first encounters with the subject of law, which he now studies at LMU. Because of his political interest, he became a member of MUNAM e.V., which provides the opportunity to connect with like-minded people pursuing to change the world. Clemens looks forward to improving his rhetorical skills, expanding his MUN experience and developing additional negotiation techniques with the help of the Model United Nations Association Munich e.V.
Michael Habbe
Michael was born in 1995 and raised in the small village of Löhne in North Rhine-Westphalia. Whilst he was at school, he developed a passion for theatre and was a member of the school's theatre group for six years. He took an active interest in the political organisation of the school as a member of the school's student union and through the position of head boy of his year. His first major contact with wider politics was during his internship at the German Parliament in 10th grade. After graduating, he took a year off, which he spent living in Berlin. He backpacked through Europe for six weeks, which provided him with an insight into numerous other environments and cultures, deepening his interest in intercultural awareness and communication. He then decided to expand his knowledge in these areas as well as his general understanding of the world by moving to Munich and studying Political Science and Economics at the LMU. Michael is looking forward to learning more about the UN through the Model United Nations Association Munich e.V., especially exploring international law, which he knows will be invaluable knowledge for a Master in International Relations, which he hopes to pursue in the coming years.
Eva Henning
Born in 1997, Eva grew up in a small village in Northern Bavaria. From an early age, she was very interested in foreign languages and soon developed a passion for different countries and cultures. While still at high school, Eva participated in several long-term exchange programs to France, the UK and Australia, where she spent three months as a scholar of the Society for Australian-German Student Exchange. Moreover, Eva was twice selected as youth ambassador by "UK-German Connection" and was involved in several bilateral projects aiming to increase understanding between young people in both countries. Upon her high school graduation in June 2015, Eva took a gap year in order to further improve her English and Spanish language skills and to pinpoint her future career choice. After an internship in New Zealand and a Spanish language course in Guatemala, she took part in the Intensive English Program at Western Washington University in Bellingham, WA. During that time, Eva was the head of the Language and Culture Program Leadership Council and successfully took on tasks to foster internationalisation on campus. Her stays abroad significantly shaped Eva's view of others and of cultural diversity and helped her decide to become a foreign language teacher. Eva now is in her second year at the LMU, pursuing a secondary education degree in English, French and school psychology. In her free time, Eva enjoys playing piano, singing and spending time outdoors. As a member of the Model United Nations Association Munich e.V.'s Delegation Project of 2017/18, she is very much looking forward to working with an interdisciplinary team and is proud to represent MUNAM e. V. at conferences in Munich and abroad.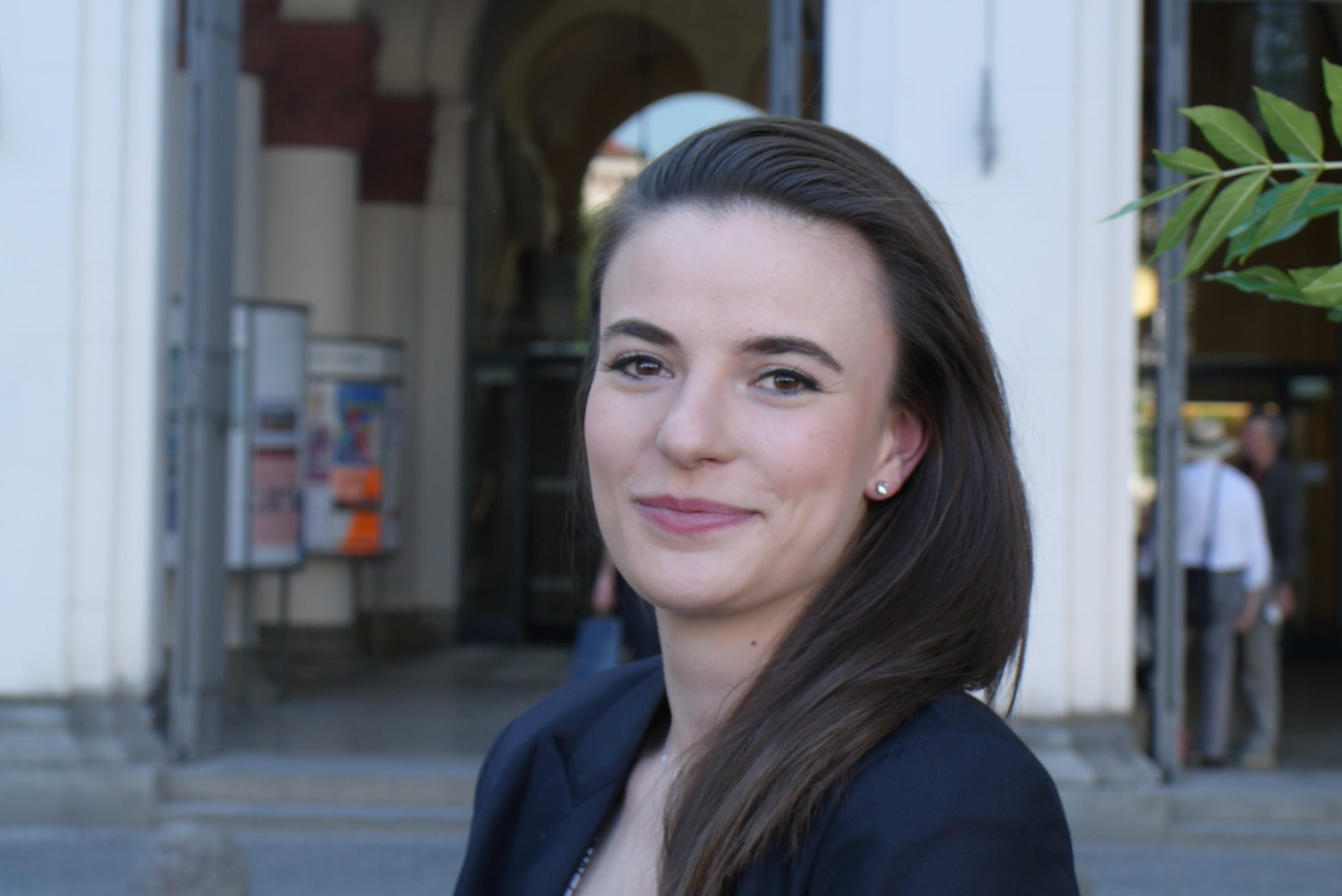 Lisa Hoffäller
Lisa was born in 1993 and raised in a small village near Munich, where her passion for cultures, languages and learning about various views on life developed throughout the years. After graduating in 2012, Lisa spent some time abroad before deciding which studies to pursue. Following a stint in Michigan, United States, working as an Au Pair, Lisa traveled to Colombia to work as an English and German teacher in a small town. With a plethora of new impressions and valuable experiences, she moved to Munich in 2013 and began her degree in Political Science and Communication Science at Munich's LMU. Taking a break from studying, Lisa spent over half a year in Brighton, UK, where she gained further valuable intercultural experiences through the work with her international counterparts. Returning to Munich, she will start her Master's degree this fall. Apart from social and political interests, she has always been passionate about traveling and languages. By now, Lisa speaks German, English, Spanish, French and recently started learning Arabic. Through the participation in the Model United Nations Association Munich e.V.'s Delegation Project of 2017/2018, she hopes to foster a deeper understanding of international and intercultural cooperation. Therefore she cannot wait to debate and connect with the other participants.
Salman Amin Khan
Salman was born and raised in Augsburg, a city in Bavaria. Growing up in such a diverse place, he encountered many different nationalities and religions at a young age, which probably led to the development of his interest in International relations. In 2016, he decided to study law at the LMU in Munich, mainly because he was interested in the structure of the German legal system and fascinated by politics. He is particularly interested in international law, which is why MUNAM e.V. seemed like a perfect choice for him. His other non-political interests include sports (especially football and basketball), reading and travelling to other countries. He has already been to many parts of Europe, Asia and North America. He also grew up in a multicultural setting, since both of his parents are from Pakistan. Also, his relatives live in various countries, including Australia, Canada, the US and Great Britain amongst others. He is currently in training to work for the Refugee Law Clinic, an organisation which advises refugees concerning German law. He also joined the law department of Enactus Munich, an organisation which conducts many projects in developing countries. Salman is very exciting for the upcoming year with the Model United Nations Association Munich e.V.'s Delegation of 2017/2018.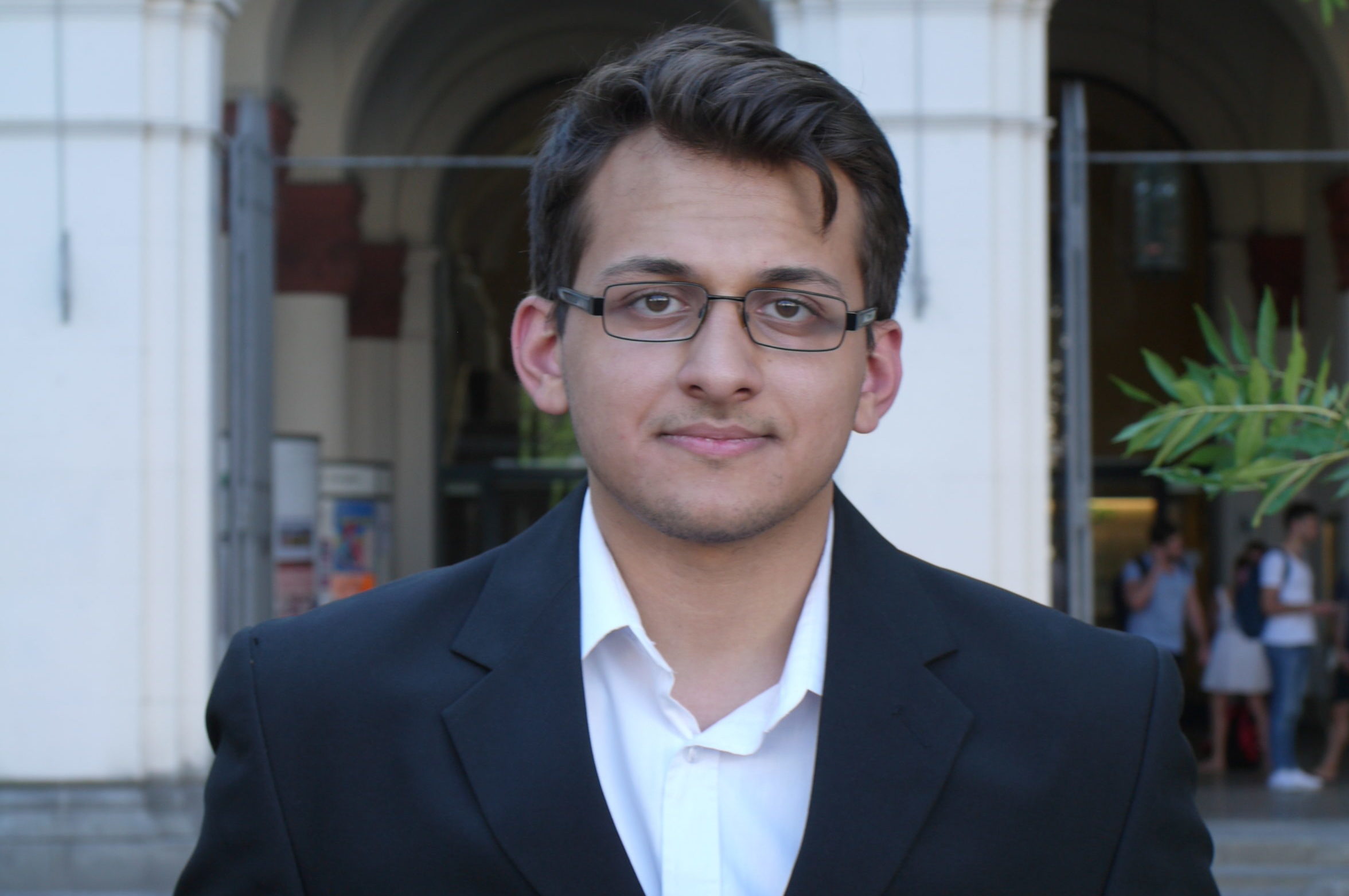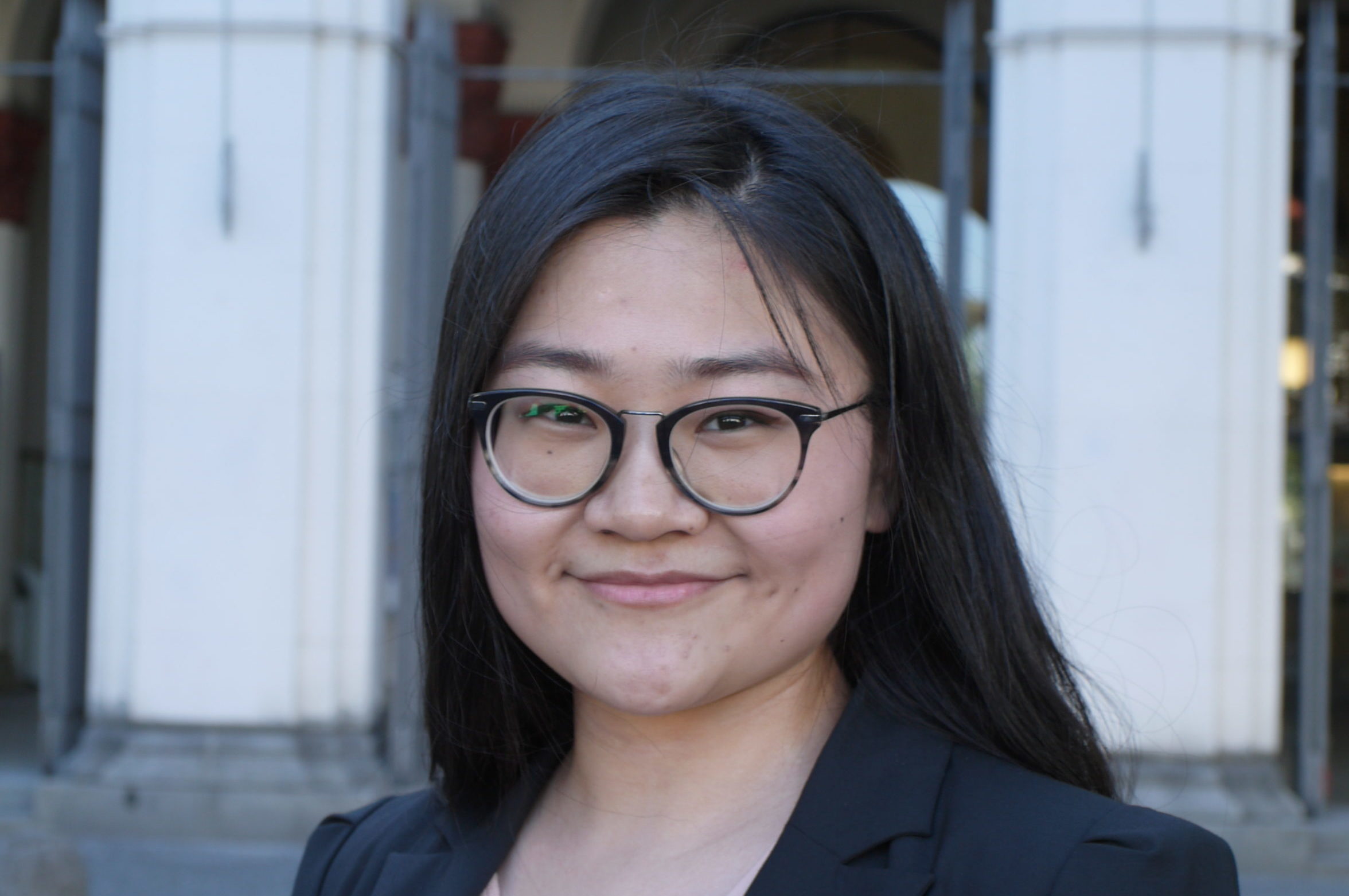 Yilin Jia
Yilin was born and grew up in Tianjin, China. After learning German for six years at school and a German linguistic programme in Peking, she decided to study something completely different in Germany: Political Science with Law as a minor at Munich's LMU. Having graduated earlier this year, she's now enrolled at the LMU's Master programme in Political Science. Due to the opportunity to learn German at a young age, as well as her school's exchange programme, Yilin is enjoys forging new international relationships and getting to know different cultures. In 2015, Yilin attended her first MUN conference in Munich, following by several other terrific experiences in Cambridge, Bonn and Budapest. She enjoys the experience of negotiating with other delegates, stepping into the shoes of a diplomat and finally finishing resolutions related to different topics including international security, human rights and the environmental and refugee crisis, which are crucial in the current global setting. MUN is a learning-by-doing process. The professional training sessions before different MUN conferences are an important reason why she joined the Model United Nations Association Munich e.V.'s Delegation Project of 2017/18. The meetings will prepare her for participation at the IsarMUN-, MedMUN-, EuroMUN- and ViMUN-conferences, which are well known for their excellence. Teamwork and useful knowledge about politics and international law in more practical situations are not easy to gain in the more traditional lectures at university. In her spare time, Yilin enjoys travelling and attending exciting events related to music, technology and food with friends.
Dina Krayzler
Dina grew up in Nizhny Novgorod, a beautiful ancient city in Central Russia. At the age of nine, she moved with her parents to Munich. Over time the city became her home and as she fell in love with its history, cultural life and art, she found her calling in part­-time work as a tourist guide. Although she was adjusting to life in a foreign country, she tried to keep up with Russian tradition, its literature, past and current political developments. Throughout her secondary education she studied multiple languages, including Latin, English, French and Spanish. Having a proclivity to humanities, she nevertheless saw herself achieving a career in the scientific sector and therefore chose a discipline essential for any field of natural sciences. Since 2013 she has been studying mathematics as a major and economics as a minor at the Technical University of Munich. Trying to restore the balance between her studies and her extracurricular interests, she is happy to join the Model United Nations Association Munich e.V. and to get in touch with like­-minded, committed colleagues who share her interests in international relations and politics and her belief in the importance of dialogue. With both her parents having experienced the era of stagnation and the time of upheaval back in their homeland on the one hand, and with friends and relatives scattered throughout the globe, from US to Israel on the other hand, Dina's interest in politics is almost genetically determined. As is her firm conviction that intact communication and willingness to compromise are essential for peaceful coexistence. Therefore, she is very excited to participate in MUN conferences in Munich, Menton and Maastricht, to meet people with different cultural backgrounds, to gain more perspective on issues that matter and to seize all the opportunities provided by MUNAM e.V.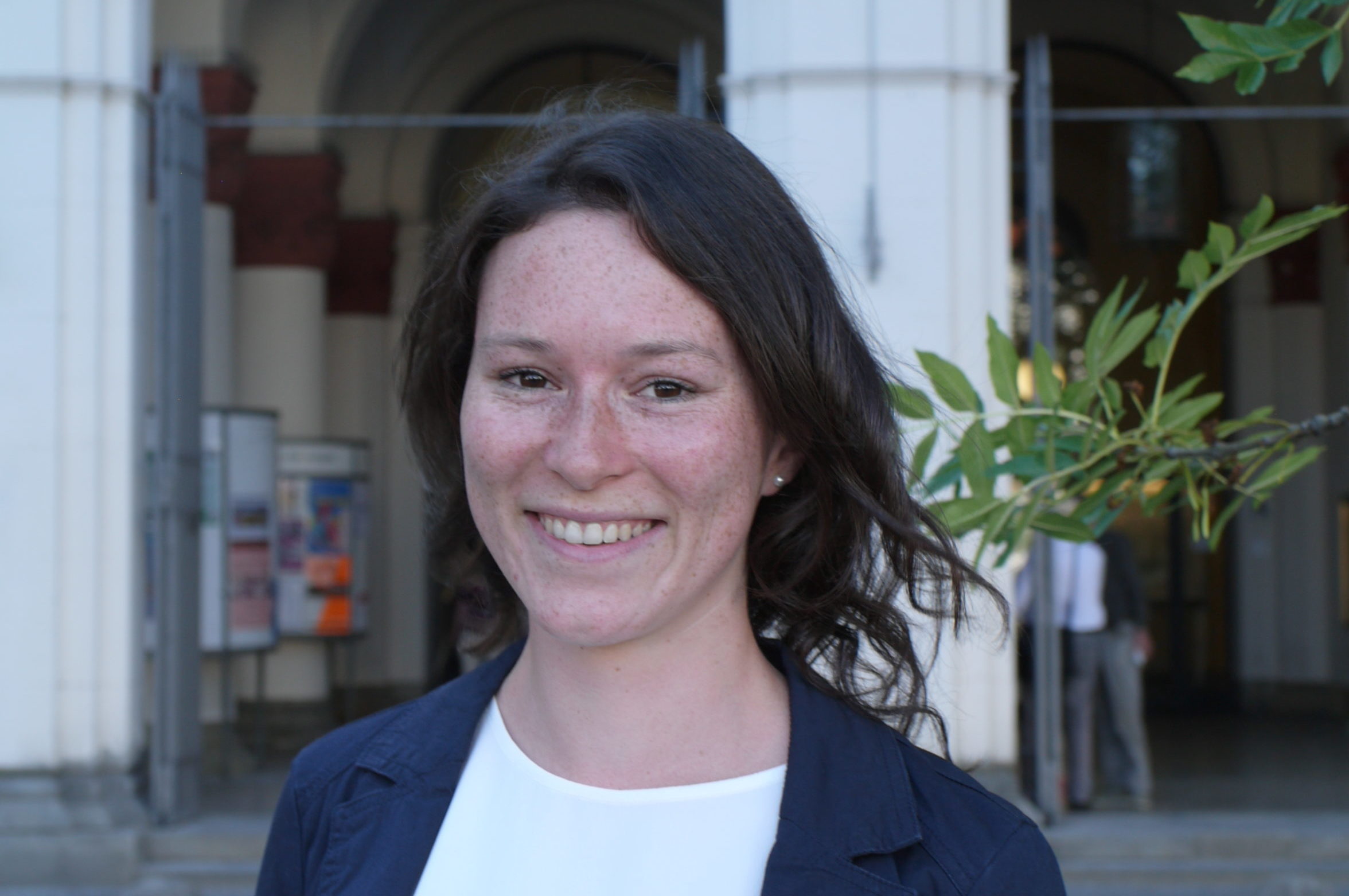 Ines Kunert
Ines was born in Düsseldorf in 1996 and grew up in Ismaning, a small village north of Munich. Starting in grade ten at high school, she participated in a bilingual teaching program called AbiBac, finishing with a French-German double degree. This enabled her to learn about history, geography and social sciences from both the German and French points of view and to go on numerous study trips to France. After her graduation in 2014, Ines – looking to get to know more of the world – spent one year working as an au pair in Perth and Melbourne. Upon return, she started her medical studies at the LMU Munich and chose the university hospitals of Edinburgh and Lausanne to collect some valuable work experience. Besides her studies, Ines is passionate about her gymnastics club, where she helps with the children's classes and works as a trained judge at gymnastics competitions. Ines lives in a self-governing student accommodation, where she has recently been elected a representative of her house. This allows her to take part in regular assemblies and discuss current housing issues. Interacting with fellow open-minded and dedicated students has been truly exciting for Ines and she is looking forward to getting to know a lot more inspiring people during her time as a Model United Nations Association Munich e.V. delegate, while also expanding her understanding for international diplomacy and policy-making.
Franziska Lienkamp
Franziska was born in a little village near Darmstadt in 1994. She moved to Lisbon with her family after only a few months and went to a Portuguese kindergarten until her family moved back to Germany. Franziska spent her school years in Braunschweig and Munich, where she participated in several exchange programmes resulting in excursions to Dublin, Prague and Paris. Furthermore, she was part of the drama group and school choir, was involved in the student representation and was a part of the school development team until she graduated in 2012. Afterwards, she returned to Lisbon for a voluntary social year. Since 2014, Franziska studies English and History at the LMU. In 2015/16, she participated in the Erasmus+ program and went to the University of Leicester in England for two semesters. Having visited many different countries both on educational and private trips, Franziska enjoys encounters with foreign cultures and languages. Her interest in politics has pointed her towards international political organisations such as the UN and she's looking forward to immersing herself into the world of international policy-making and diplomatic cooperation with the help of the Model United Nations Association Munich e.V.'s Delegation Project 2017/18. She is especially looking forward to discussing and working with people from other fields of study, as well as improving her debating skills.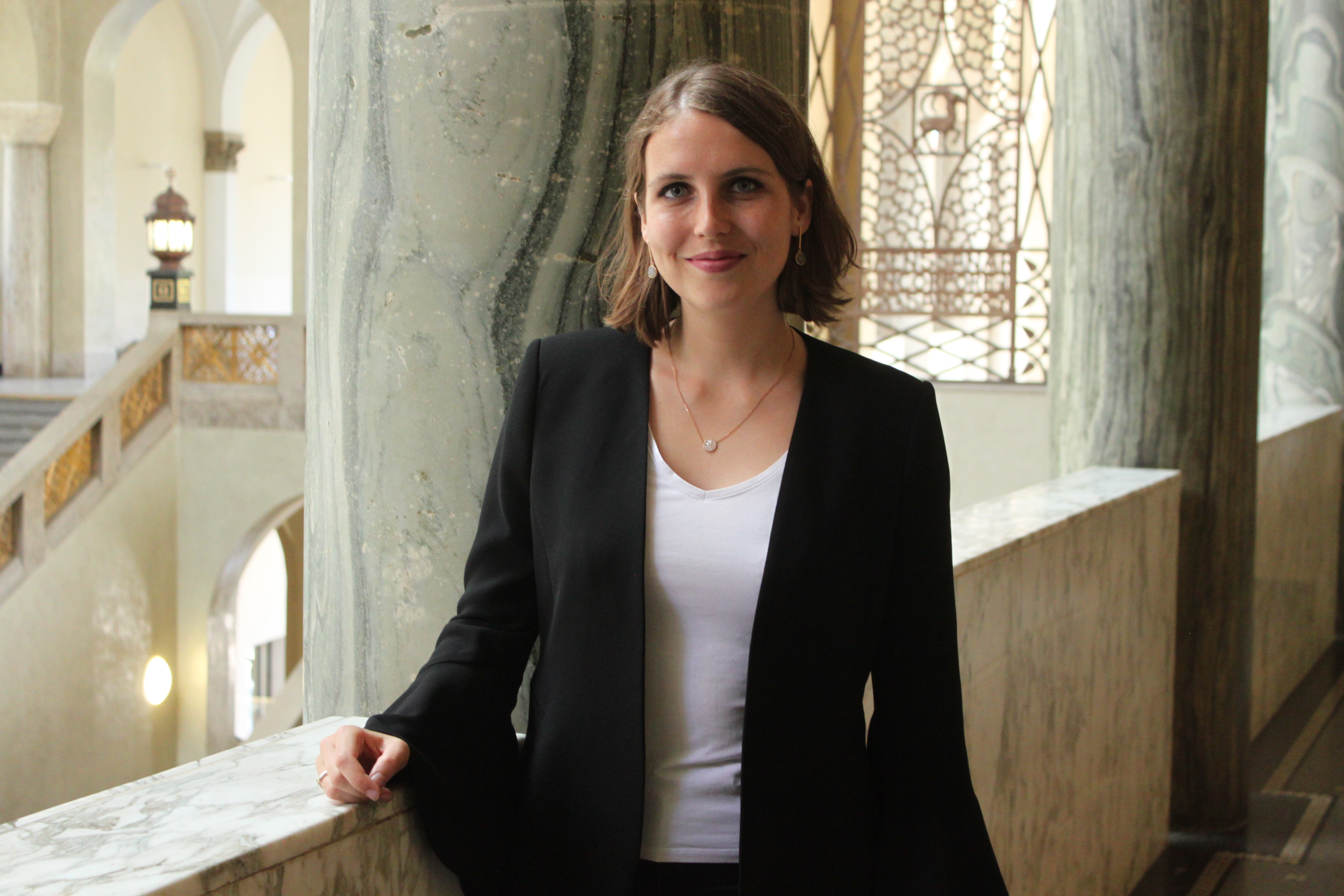 Andreas Peter
Andreas was born in 1993 and raised in Bad Saulgau, a town located in rural and beautiful Oberschwaben – not far away from Lake Constance. He has always been an inquisitive person, especially in the fields of politics, business, nature, and technology and graduated from high school in 2012. Soon after, he pursued his bachelor degree in Business Administration in the Principality of Liechtenstein and the United States – a truly international environment. The focus of his studies were International Management and Entrepreneurship. After an employment at a consulting company, he is now enrolled in the LMU Master of Business Administration program. Andreas has received awards for his knowledge in the social science subjects, as outstanding first year international student and for his Bachelor Thesis which has been published in a scientific journal. In addition to that, he has been a member of several associations supporting international students. Andreas has with fishing, travelling, biking and politics four, how he calls them, "retirement" hobbies. His political interest and the international background were the main reasons for Andreas to join the Model United Nations Association Munich e.V.'s Delegation Project of 2017/2018.
Christina Pletowski
Christina was born in 1996 in Munich, where she graduated from the humanistic Maximiliansgymnasium in 2014, additionally being honorably mentioned for her outstanding athletic performances. Growing up as a child of a German father and a Russian mother in an international and multicultural environment, she developed an interest in global issues, especially in transatlantic political relations. She participated both in several exchange programs at the Cavendish School of English and the College of English Language in San Diego. Christina currently majors in North American Studies with a focus on international politics and in Economics at the Ludwig-Maximilians-University. Next to her studies, she deepens her skills in communication by working at a public relations agency. She also was an editor for the LMU online magazine "Unikat". In 2016, she received a scholarship to study Political Science at Northern Kentucky University. Representing NKU as Vice President and as a delegate, she gained valuable experiences in diplomacy and political decision-making at her first Model United Nations conference in St. Louis, Missouri. Recently, Christina received a scholarship to attend the Change the World Model United Nations Conference in Abu Dhabi, where she was a delegate in the Security Council. Due to her interest in the United Nation's work, international politics, debating and transnational cooperation, she was motivated to join an MUN society in Munich. Christina is convinced that the Model United Nations Association Munich e.V. is an exceptional opportunity to work in a team as well as to interact with people from various nations while gaining more knowledge on political issues. In her free time she enjoys travelling, playing tennis and surfing. She's currently learning Chinese.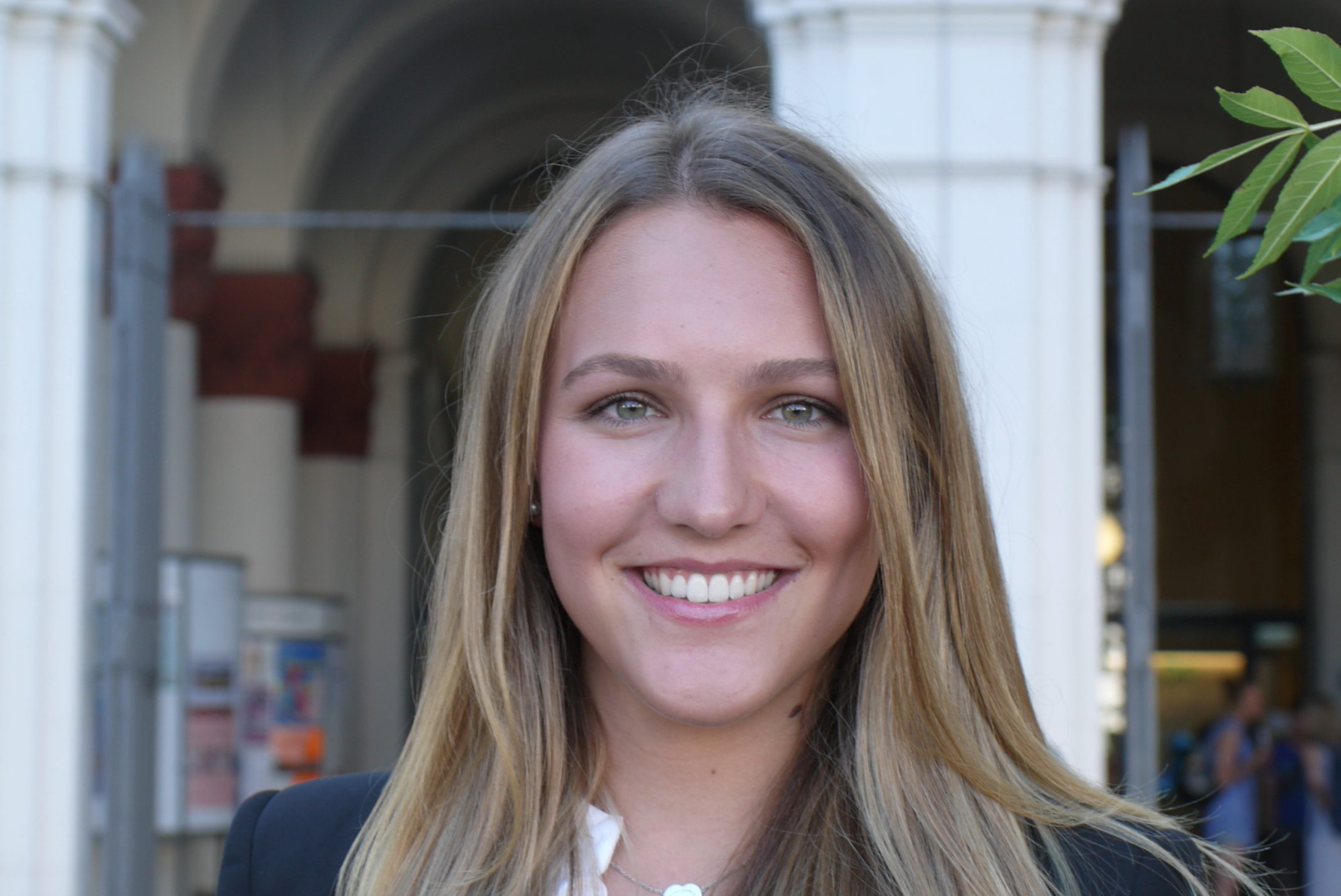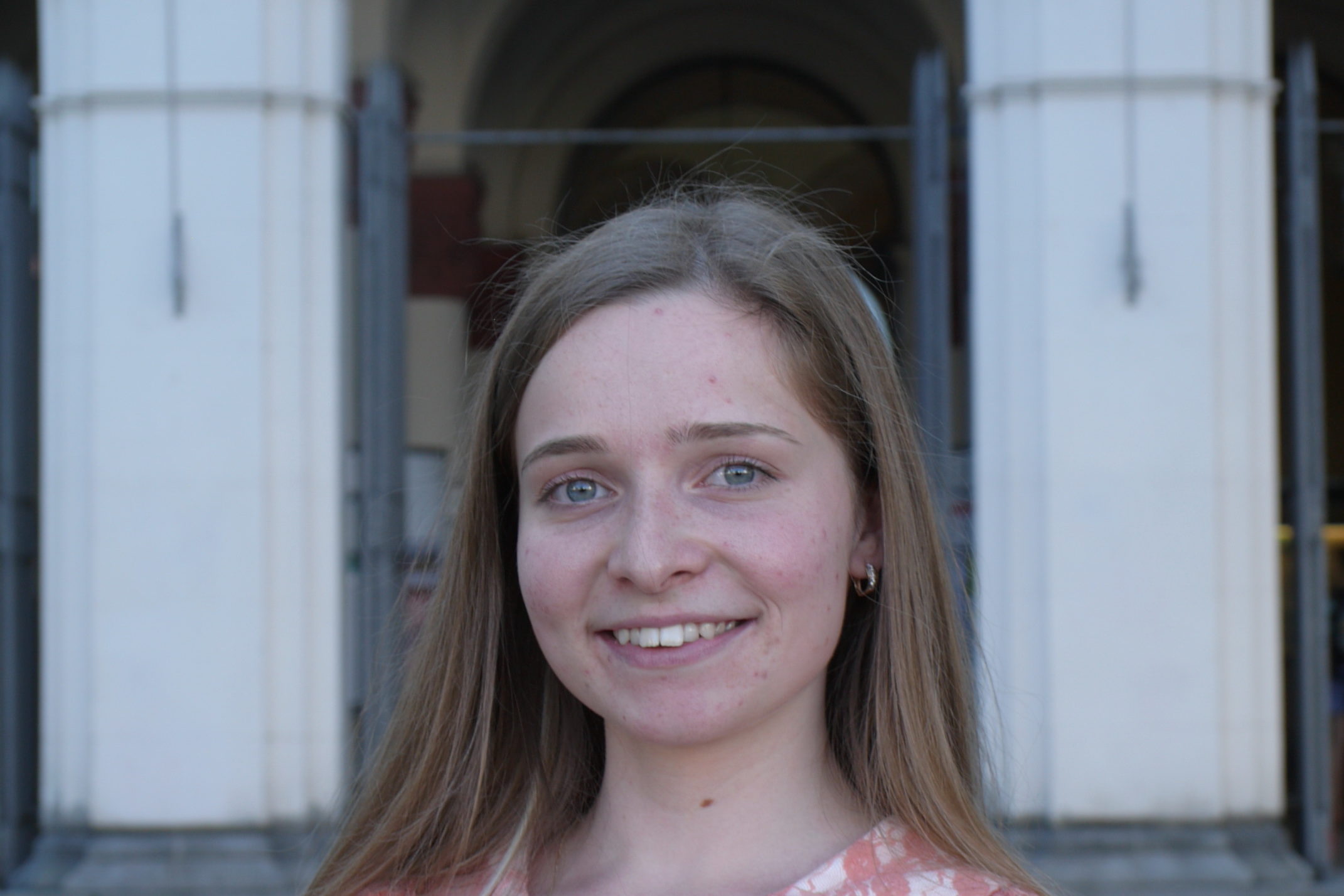 Ana Popova
Ana was born in 1996 in Ruse, Bulgaria. She was raised in the same city, graduating from the German High School in 2015. In order to understand and further develop her interest in how governments work, she subsequently moved to Munich to pursue her studies in law. She is interested in processes in international organisations and her interest for international legal developments motivated her to attend classes on U.S. Constitutional Law. Seeking to deepen her insight into the process of law making and the interrelations of political interests, Ana is taking part in an extracurricular workshop for legislature. Besides university, she works for the Max-Planck-Institute for Innovation and Competition and volunteers at the organisation "Studenten bilden Schüler", where she helps pupils with migration backgrounds. Next to her Abitur, she received the "Deutsches Sprachdiplom II" and the Cambridge Certificate in Advanced English. Ana is fluent in Bulgarian, German and English and is currently learning French. Shortly before moving to Munich she worked as a translator and already during her school time she performed as a soloist for both junior and senior choirs. She likes to spend her leisure time playing the piano, reading books and watching the opera with her friends. As a member of the Delegation Project of 2017/2018, Ana is eagerly looking forward to being a part of the Model United Nations Association Munich e.V. In working out solutions together with people of different cultural backgrounds, she would like to enhance her interpersonal skills and hopes that such skills would ultimately help her in many future avenues.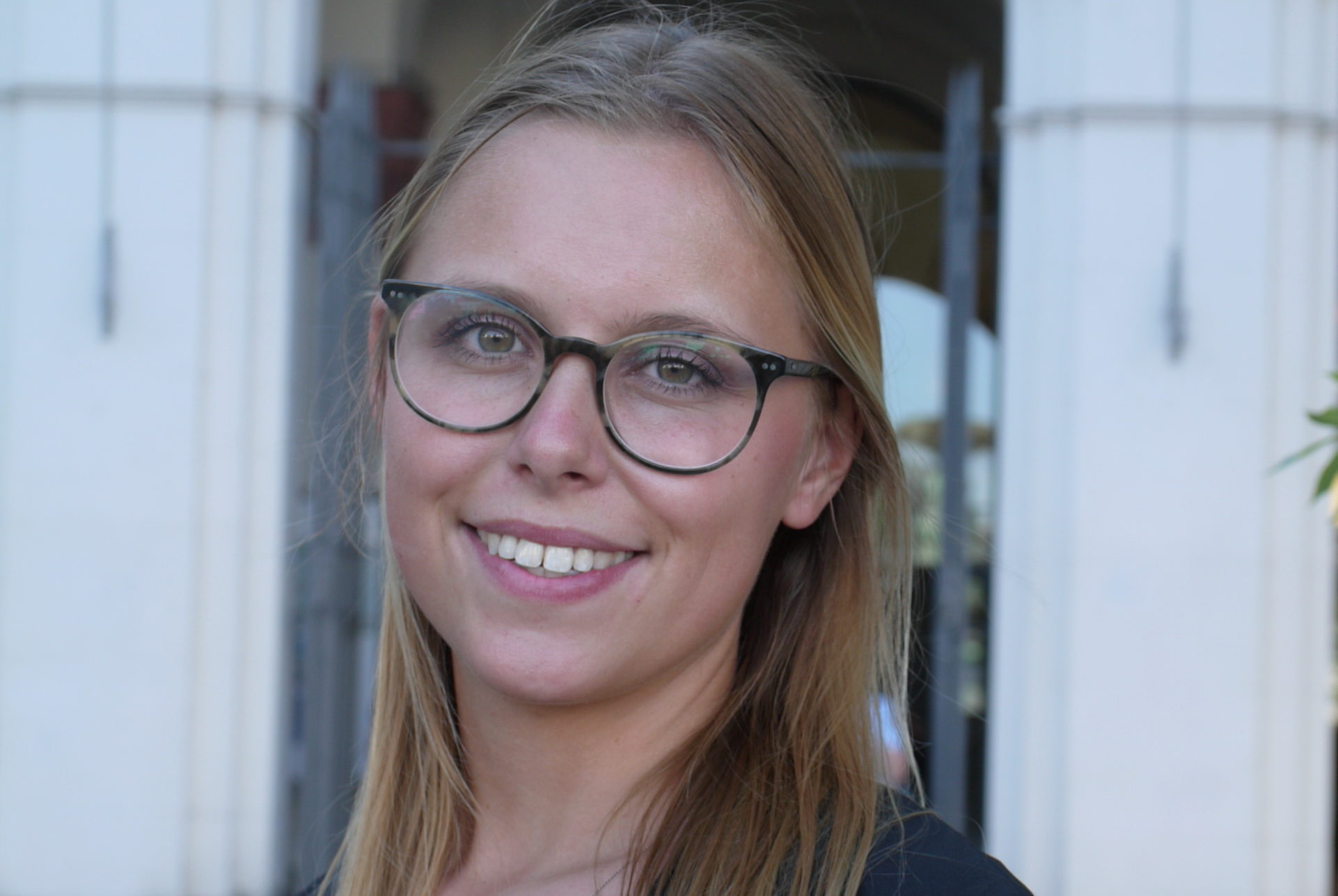 Mareike Schörgendorfer
Growing up in a small yet beautiful village in Baden-Württemberg, from an early age, Mareike started to engage herself in community work. Amongst others, she continues to be a volunteer for a childrens' summer camp, including working with disabled and refugee children. Along with studying English and Italian, she achieved the Latinum. After graduating from high school, Mareike began her law studies in Munich. She also spent a year in Uppsala, Sweden, as a foreign exchange student, where she discovered and nurtured a deep passion for international relations, politics and foreign policy. To deepen her knowledge in these areas, as well as to sharpen her public speaking skills, she became a member of the university's mooting team – participating in the biggest Moot Court competition in the area of EU law and managing to reach the regional finals. Furthermore, Mareike acquired practical experience by working and interning in both the public and private sector. Recently, she pursued an internship at the Permanent Mission of Germany to the UN in Geneva, working in the field of humanitarian affairs and migration. Subsequently, the Model United Nations Association Munich e.V. appeared the perfect next step in her career path and provides a springboard into a world of ambition and challenges. Mareike believes that MUNAM e.V. will push her out of her comfort zone; expanding her mind in many different dimensions and training her communication skills to be more targeted and effective.
Robin Schmahl
Robin was born in Mainz, Germany, in 1995 and due to his half Hungarian descent he was always accustomed to multiculturalism. He travelled extensively as a high school student, including a student exchange to Kraków. However, it was after his graduation in 2013 that he started to visit the Middle East frequently. There he experienced first-hand insights not only into the rich culture, but also into the ongoing conflicts of the region. Intrigued by the complexity of the Middle East, with its cultural, religious, historical and political aspects, he decided to study Near and Middle Eastern Studies at the LMU Munich in 2013, majoring with a focus on Arabic and Persian and minoring in French and Philosophy. His studies enabled Robin a comparative perspective on different notions of concepts like freedom, justice or human rights and the clashes between the "West" and the Middle East derived from those. After traveling extensively due to his university studies – including a six-month stay in Cairo in 2015/2016 – Robin often faced ignorance and prejudice towards Islam in Europe. That is why he decided to pursue a path leading to a political career at the UN or the German Ministry of Foreign Affairs. Drawing from a deepened expertise of the region, he had realised the potential for the "West" to solve conflicts in and with the Middle East. Robin hopes that the Model United Nations Association Munich e.V. can provide him with new skills in the practice of diplomatic negotiation and a more profound awareness of the processes behind political bodies like the UN. He worked for several academic and non-profit organisations dealing with different aspects of the Middle East and since 2016 he participated extensively in debating culture through the Munich Debating Society. Robin's main interest is traveling the world, which derives from his enthusiasm for other cultures and the Middle Eastern region in particular.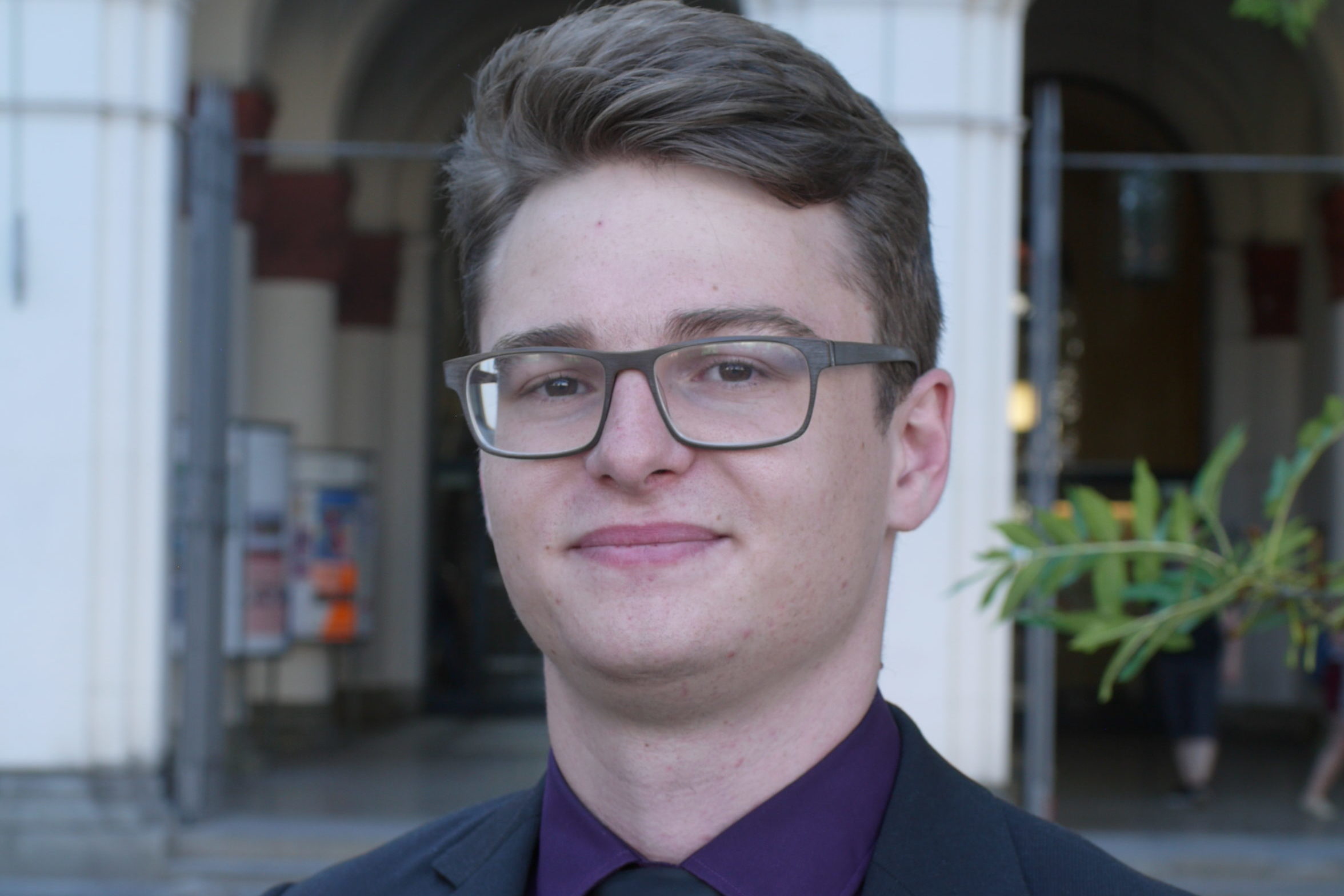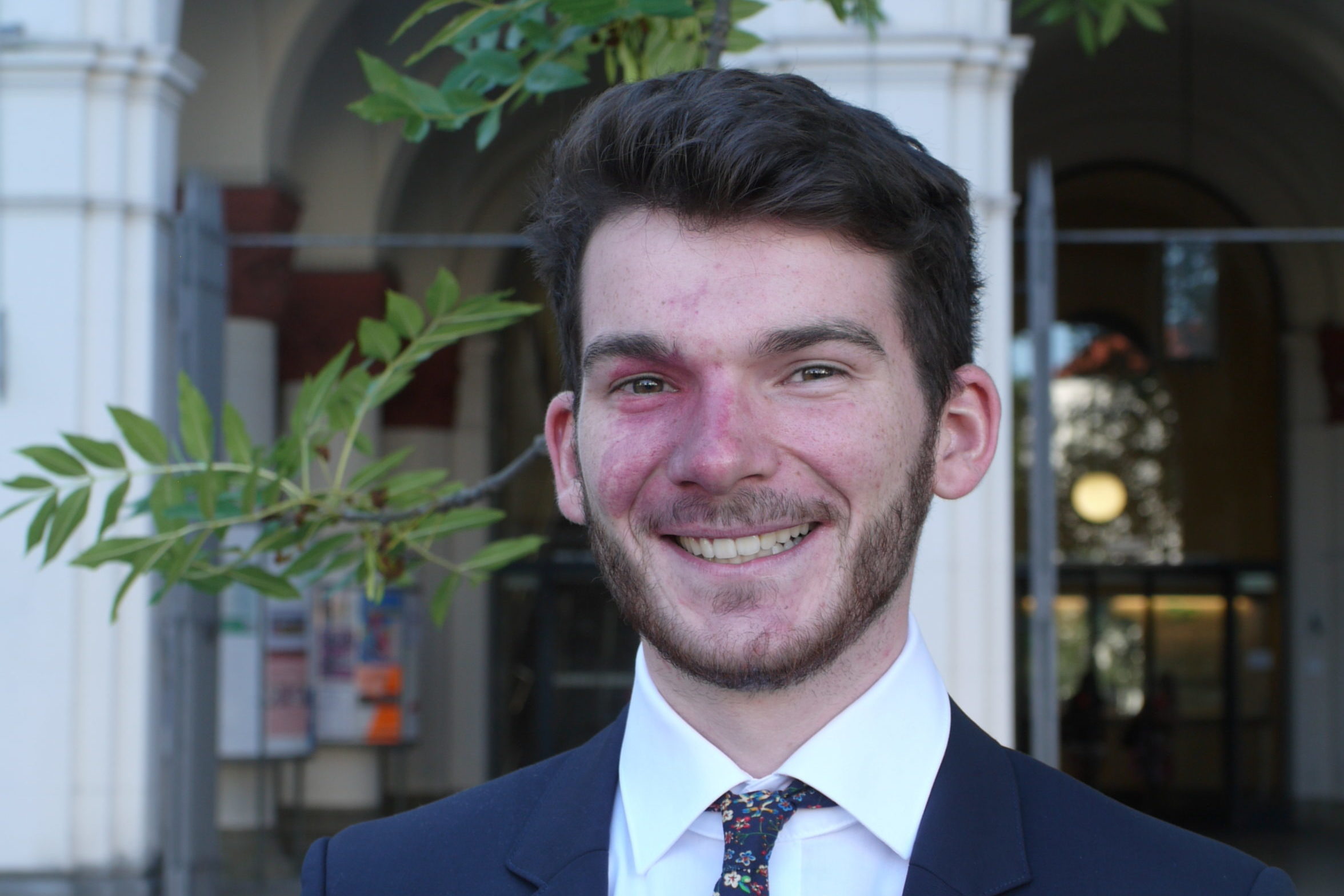 Benjamin Brown
Benjamin was born to and raised by British parents in Munich in 1998 and thus grew up in a multicultural and bilingual environment. Benjamin was interested in politics from an early age assuming various roles in pupil representative forums, such as chairing the Bavarian body of student representatives, the Landesschülerrat. Growing up in a travel-loving family has potentially had the biggest influence on Benjamin, as he has a deep interest in international relations and social structures throughout the world. Combining this passion with journalism has been Benjamin's aim for a long time, enabling him to work on media projects in Germany, the UK, Japan, the Middle East and across Latin America. He has worked for a number of publications and hopes to continue working as an active freelance-journalist in the future. Starting winter 2017, Benjamin studies Political Science at Munich's LMU and is thrilled to complement his studies with an active involvement at MUNAM e.V.
Maximilian Zimmerer
Maximilian was born in Munich and raised in the western suburb Eichenau, where he was engaged in several local political projects like the youth council, the environmental council and Bavaria's leading political party. He attended high school in Olching, which he graduated from in 2014. During school, he developed a strong interest in natural sciences – physics and biology in particular. He therefore enrolled in the interdisciplinary programme of Geophysics and Earth Sciences, carried out by the Ludwig-Maximilians-University and Technical University of Munich together. During his studies and internship abroad in Sri Lanka, he discovered an interest in global cooperation in climate change and sustainable energy transformation. He also attended summer schools in Paris and Geneva focussing on these topics. As part of the Model United Nations Association Munich e.V.'s Delegation of 2017/2018, Maximilian seeks to strengthen his knowledge of the international politic system, improve his negotiation and rhetorical skills in foreign languages and focus on the dialogue between the scientific approach to climate change and the actual policy-making process for sustainability.